the best Açai
in the world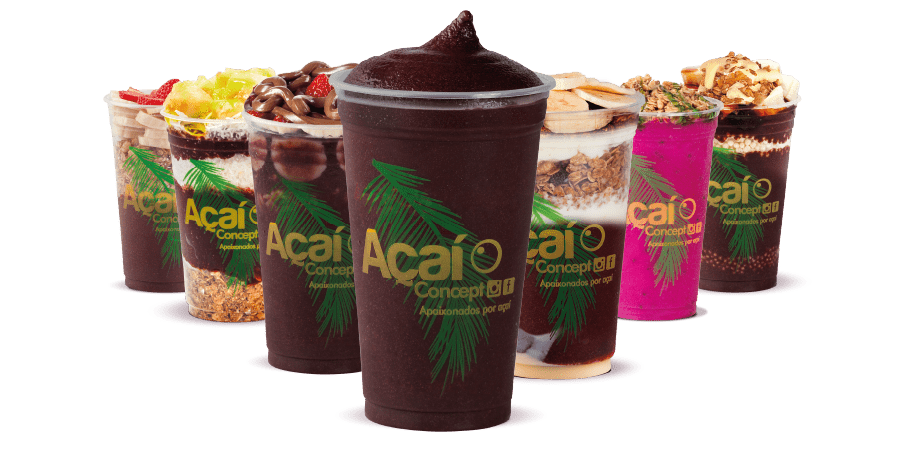 POUR TON BIEN-ÊTRE, DEPUIS LE CŒUR DE l'AMAZONIE!
L'açaí est un super-aliment d'une variété de palmiers « açaízeiro », originaire de la région amazonienne, riche en antioxydants, énergie naturelle et vitamines E, B1, B2, B3, C. C'est également une source de fibres, phosphores, minéraux et potassium.
Par son aspect similaire à celui de la myrtille, la baie d'açaí possède une teneur élevée en antioxydants, calcium, fer, protéines, vitamines A et C, minéraux. Ce qui a pour avantage de lutter contre le mauvais cholestérol et les lipides naturels.
Mais pas seulement : la baie d'açaí est également un remède naturel utile pour ceux qui souffrent de problèmes digestifs. En effet, celui-ci accélère notre métabolisme grâces à aux fibres végétales importantes pour la santé de notre intestin.
Ce n'est pas tout : plus d'une étude a confirmé que l'açaí a un apport protéique comparable à celui d'un œuf, ce qui n'était jamais arrivé avec un végétal. Un véritable médicament naturel qui fait du bien à la peau, aux cheveux et est une excellente alliée contre le stress .